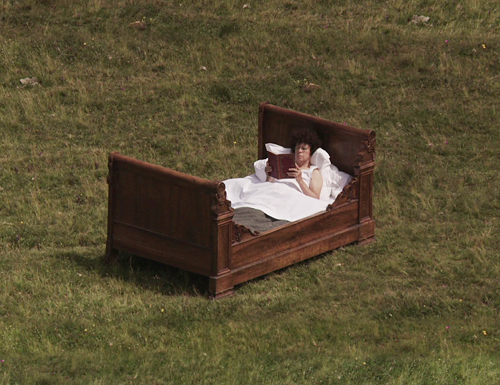 Attila's Garden
Video (31') © Aurora Films 2012
Attila's Garden presents the intellectual peregrinations of a stroller, who converses with a variety of interlocutors about the destinies of a world deprived of its foundations. Could family, commerce, or the state be abolished? At the junction of ethnology, Diderot's Jacques the Fatalist, Flaubert's Saint Anthony or the most rabid utopias, Attila's Garden offers a subjective plunge into a fantasy world of possibilities.
Attila's Garden can be watch here.